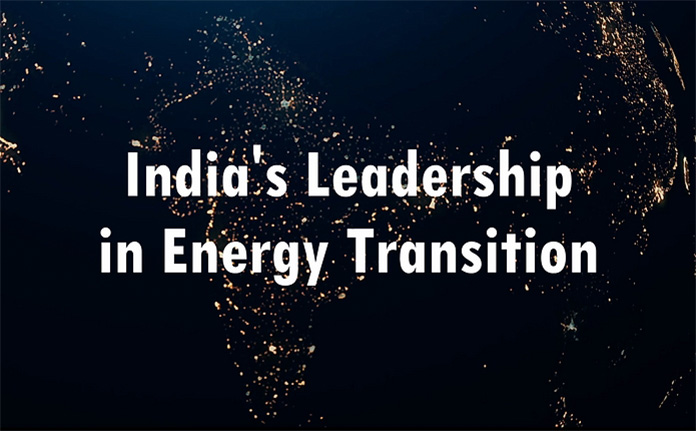 Video: India's Leadership in Energy Transition:
India's mission to ensure sustainable energy for its 1.3 billion citizens, its drive to enhance energy security, and its commitment to energy equity and justice, is integral to its effort of becoming Aatmanirbhar Bharat, a self-reliant India.
India's power generation from non-fossil fuel sources reaches 39% of total installed capacity
26 Jul 2021  |  Press Information Bureau  |  Read More
Technology: A key enabler for energy transition towards a sustainable future
Bringing more women to the forefront in the renewable energy sector
06 Jul 2021  |  Press Information Bureau |  Read More
The HLDE2021 is structured around five themes. The Energy Transition theme is focused on energy sector decarbonisation strategies to increase the application of renewable energy and energy efficiency while ensuring a just transition.
The Global Theme Champions for Energy Transition are Brazil, Chile, Colombia, Denmark, Germany, India, Nigeria, Poland, Spain and the United Kingdom | Video
India's Energy Compacts:Leading the Global Energy Transition
MNRE-PMINY-CEEW | India Event at UN HLDE 2021 | Global Collaboration in India's Clean Energy Economy
MNRE-CEEW Webinar | A Multilateral Approach to Building a Global Hydrogen Economy
Energy Compacts are voluntary commitments by the Member States, and non-state actors such as companies and NGOs, to support  SDG7.
As a Global Theme Champion for Energy Transition, India is undertaking extensive stakeholder outreach to inform, engage and encourage them to deliver impact at scale.